Contact Us - Shipping & Ordering Info
Welcome to our online Catalogue!
At present, our online catalogue is only a partial listing of the aromatherapy products that we carry. We will be adding more from the complete catalogue in the future. If there is something that you are interested in and don't see it here, please call or email.
To call us: (518) 438-7089
Email: vickie@true-aromatherapy.com
Shipping - A lot of people are concerned about shipping cost, so we decided to make it easy. We have a flat shipping fee of $6.95 for the US and $11.95 for Canada. So whether you order 1 item, 5 items or 100 items, you will only be charged the flat shipping fee.
At present we are only shipping to the USA & Canada.
Please note that prices may change from time to time, especially essential oils, because of market fluctuation.
We are members of an online mall called CCNOW, which also handles our credit card transactions. When you add items to your cart or go to check out, you will see their logo with ours.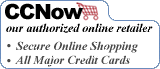 -View Shopping Cart / Checkout-